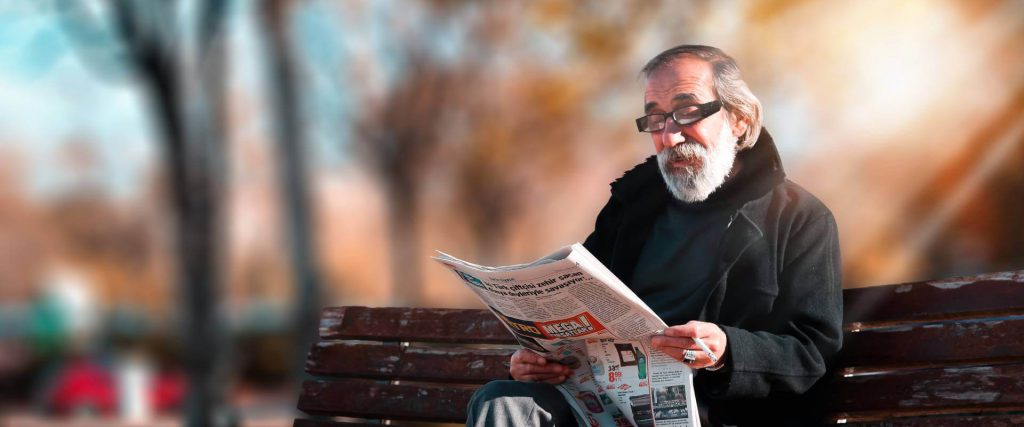 Some great articles on Digital, Marketing, the Web, Tech – all the way back to 2009 …
---
Follow me on twitter for the latest articles and news
10/18/19 BBC Banning out-of-hours email 'could harm employee wellbeing'
10/14/19 Guardian Digital dystopia: how algorithms punish the poor
10/09/19 LA Times Supreme Court allows blind people to sue retailers if their websites are not accessible
09/26/19 HBR The Case for Hiring Older Workers
09/25/19 Conversationalist Truly smart homes could help dementia patients live independently
09/18/19 Forge A Digital Detox Won't Work Unless You Ask Yourself This Question
09/18/19 Deloitte Digital media trends
09/13/19 Conversationalist This is your phone on feminism
09/12/19 Economist The Internet of Things will bring the internet's business model into the rest of the world
09/04/19 The Conversation How 'gamification' could revolutionise creative thinking in the workplace
09/02/19 Adweek No, Artificial Intelligence Isn't Coming After Copywriting Jobs
09/02/19 HBR Learning to Work with Intelligent Machines
09/02/19 NextWeb Bot authors a most-read article at The Next Web
08/29/19 Wired Of Course Citizens Should Be Allowed to Kick Robots
08/24/19 Forbes The Challenges Of The Digital World Are Not New
08/23/19 Wired You Are Already Having Sex With Robots
08/22/19 HBR Are Your Company's Strengths Really Weaknesses?
08/20/19 NYTimes Welcome to McDonalds. Would you like a podcast with those fries?
08/14/19 Economist America's elderly seem more screen-obsessed than the young
08/13/19 Modus Data-Driven Design Is Killing Our Instincts
08/11/19 Shelly Palmer Digital Red Flags
08/09/19 knowledge@wharton How Organizational Culture Shapes Digital Transformation
08/08/19 HBR Ecosystem Businesses Are Changing the Rules of Strategy
08/08/19 TIMEULAR How Warren saves 1.5 hours per week and has more efficient meetings
08/05/19 HBR Don't Put a Digital Expert in Charge of Your Digital Transformation
07/22/19 Verge Microsoft invests $1 billion in OpenAI
07/21/19 Economist The internet is changing language less than curmudgeons fear
07/18/19 Verge The future of fitness is together but alone
07/17/19 FT The secrets our smartphones divulge
07/13/19 HBR Fixing the Internet
07/10/19 BBC Amazon Alexa offering NHS health advice
07/06/19 Economist A different dystopia: July 2030
07/06/19 NBC Are we living in a simulated universe?
07/06/19 HBR The Soft Skills of Great Digital Organizations
07/05/19 DMEXCO 20 MARKETING: Hav­ing a 'pur­pose' is no longer enough
07/01/19 HBR Digital Doesn't Have to Be Disruptive
06/25/19 Atlantic The Problem With Diversity in Computing
06/24/19 wired The Internet has made Dupes and Cynics of us All
06/19/19 vice Gender stereotypes have been banned from British ads
06/18/19 Vox The Kim Kardashian Deepfake Shows Copyright Claims Are Not the Answer
06/16/19 wired It's Time to Switch to a Privacy Browser
06/12/19 Behavioural Scientist Consumers Are Becoming Wise to Your Nudge
06/11/19 Atlantic I Wrote This on a 30-Year-Old Computer
06/11/19 Atlantic The 'Platform' Excuse Is Dying
06/06/19 HBR Disruption Starts with Unhappy Customers, Not Technology
06/03/19 HBR How AI Could Help Small Businesses
05/29/19 WSJ Many Teens Check Their Phones in Middle of Night
05/21/19 MIT sloan review Building Digital-Ready Culture in Traditional Organizations
05/16/19 Medium Data Privacy Is a Human Right
05/09/19 Medium Y2K Didn't Happen. But 1999 Did.
05/08/19 Podium Customer experience is about emotion, not technology
05/06/19 Quillette Internet Content Regulation Is a Recipe for Censorship?
05/02/19 Medium The Global Attention Span Is Getting Shorter
05/02/19 Medium Why Reading Books Is Important for the Brain
05/01/19 Medium Don't Blame the Designers for Your Digital Addiction
04/29/19 Medium The Tyranny of Convenience
04/19/19 LSE Our digital malaise: distraction is costing us more than we think
04/18/19 Medium Privacy Is the New Digital Divide
04/11/19 Guardian Machines Like Me by Ian McEwan review – intelligent mischief
04/11/19 Medium Nothing Fails Like Success
04/05/19 Bright What Happens When Teachers Become Design Thinkers?
04/05/19 Medium The Great Smartphone Experiment
03/30/19 Medium The Price We Pay for Multitasking at Work
03/23/19 NYTimes Screens used to be for the elite. Now avoiding them is a status symbol.
03/13/19 HBR Digital Transformation Is Not About Technology
03/12/19 Ethan Marcotte Accessibility: The Web We Broke
03/07/19 Medium We Can't Combat Fake News If We Don't Really Understand It
02/23/19 SZ Auf der Jagd nach Selbstbestätigung
02/20/19 Medium We're Optimizing Ourselves to Death
02/13/19 Harvard Business Review Who will be able to afford self-driving cars?
02/08/19 Paris Review Reading in the Age of Constant Distraction
01/29/19 Wired Google wants to get rid of URLs. But first, it needs to show you why
01/17/19 BBC Why kindergartners need to learn to code
01/16/19 BBC No escape as 'snow day' becomes 'e-learning day'
01/15/19 Forbes Why Machine Learning Needs Semantics Not Just Statistics
01/10/19 NYTimes The Death of the Sick Day
01/10/19 Reuters Court says Amazon 'Dash' buttons violate German law
12/18/18 Harvard Business ReviewDigital Growth Depends More on Business Models than Technology
12/14/18 HBR Digital Growth Depends More on Business Models than Technology
12/12/18 PM Column Project Managers Explain Agile to Kids
12/01/18 Economist The human inside the machine
11/15/18 Wired The Tyranny of Structurelessness
11/14/18 SZ Geben Sie ruhig mit Ihrem Multitasking an
10/25/18 Medium Why Have Our Offices Become Like Touchy-Feely Kindergartens?
10/19/18 McKinsey Digital strategy: The four fights you have to win
16/10/18 big medium Only One Deliverable Matters
09/20/18 FAZ Lebensversicherer verlangt, dass Kunden Fitness-Tracker nutzen
09/13/18 Mediacurrent Drupal vs WordPress – A Lego Analogy
09/07/18 Atlantic Brands Are Not Our Friends
08/17/18 Medium A Unified Theory of Everything Wrong with the Internet?
08/02/18 HBR 3 Questions About AI That Nontechnical Employees Should Be Able to Answer
07/25/18 Guardian 'The discourse is unhinged': how the media gets AI alarmingly wrong
07/16/18 CIO Why digital transformations are lagging
07/16/18 The Next Web Data shows people want serious long-form content
06/27/18 Atlantic How Computers Parse the Ambiguity of Everyday Language
06/17/18 Forbes Ten Agile Axioms That Make Managers Anxious
06/07/18 Atlantic Crazy Genius: Is Online Dating Destroying Romance?
06/05/18 Harvard Business Review We're consuming more information but not learning more.
06/01/18 Atlantic How the Enlightenment Ends
05/31/18 A List Apart The Cult of the Complex – State of the Web
05/26/18 Economist Who will be the main loser from Europe's new data-privacy law?
05/25/18 Wired 187 Things the Blockchain is Supposed to Fix
05/18/18 Economist How heavy use of social media is linked to mental illness
05/14/18 Medium This Is How Internet Regulation Can Go Really Wrong
05/11/18 Wired How Facebook Binds and Shatters Communities
05/09/18 Wired Google and the Rise of "Digital Well Being"
04/30/18 Harvard Business Review Why the Rest of the World Can't Free Ride on Europe's GDPR Rules
04/26/18 Times Higher Ed. Moocs are a solution in search of a problem
04/09/18 Harvard Business Review GDPR and the End of the Internet's Grand Bargain
04/06/18 Harvard Business Review Your Strategic Plans Probably Aren't Strategic, or Even Plans
03/22/18 Handelsblatt Why German companies fail at digital innovation
03/13/18 Harvard Business Review Why the Automation Boom Could Be Followed by a Bust
02/07/18 HBR The Most Successful Brands Focus on Users — Not Buyers
01/11/18 Atlantic How It Became Normal to Ignore Texts and Emails
01/04/18 Forbes Disruptive Technologies And New Economic Models
01/03/18 Wired Why Artificial Intelligence is not Like Your Brain – Yet
12/08/17 Don't Give Kids Holiday Gifts That Can Spy on Them
10/06/17 Our minds can be hijacked: the tech insiders who fear a smartphone dystopia
09/01/17 Do we really see 4,000 ads a day?
08/10/17 The Fate of Online Trust in the Next Decade
06/28/17 What are the implications of ads that know our search histories?
06/17 A Survey of Addictive Software Design
06/06/17 The Internet of Things Connectivity Binge
06/05/17 How Machine Learning can be used to Predict Customer Behaviour
05/17/17 Tech Adoption Climbs Among Older Adults
04/20/17 Not everyone in advanced economies is using social media
03/17/17 The New Age of Marketing
03/13/17 Most people are secretly threatened by creativity
02/24/17 Even the biggest problems in the world are just tiny problems stuck together
02/20/17 Current Trends And Future Prospects Of The Mobile App Market
02/06/17 A Brand is a Relationship
02/02/17 Admiring the Obvious with Luke Wroblewski
02/02/17 Creating Personas #Design Thinking
02/02/17 Mobile-First is Just Not Good Enough
01/30/17 Mobile 2.0
01/19/17 Why we teach our students to read between the lies
01/19/17 Data Can Lie—Here's A Guide To Calling Out B.S.
01/17/17 Record shares of Americans now own smartphones, have home broadband
01/17/17 Social Media Gives Consumers a Chance to be Heard
12/28/16 Digital Advertising Grew Double Digits Again to Hit $17.6 Billion in Q3
12/23/16 What Exactly is Digital Health?
12/13/16 Resilient Web Design by Jeremy Keith
12/09/16 Mobile is Eating the World
12/06/16 Google is Shifting to a Mobile First Index
11/21/16 Using big data and predictive analytics to recruit international students
11/03/16 "HyperNormalisation". Adam Curtis's Essential Counterhistories
10/29/16 Mobile hardware isn't all that it seems
09/26/16 CMO Eat Or Be Eaten: The Internet Has Reached Saturation
07/07/16 Social media engagement: the surprising facts about how much time people spend on the major social networks
06/23/16 24 things about Drupal 8 every CTO should know
05/11/16 Content-First Prototyping
05/05/16 Facebook Has 50 Minutes of Your Time Each Day. It Wants More
04/07/16 Facebook, the world's most addictive drug
02/15/16 Forbes How The Digital Age Has Changed Marketing Channels Forever
02/05/16 The Soft Skills of Great Digital Organizations
02/01/16 Why we can't rely on technology for a better future
01/22/16 Beyond the Data: Influencing International Student Decision Making
01/17/16 Browsers, not apps, are the future of mobile
12/21/15 Deathmatch: The mobile Web vs. mobile apps
11/24/15 If the Internet is Addictive, Why Don't we Regulate it?
11/19/15 From Marx to Microsoft: the origins of flat design
08/25/15 Responsive Upscaling: Large-Screen E-Commerce Design
08/25/15 Thinking Responsively: A Framework for Future Learning
07/02/15 What Is Zero UI? (And Why Is It Crucial To The Future Of Design?)
07/02/15 Colleges Turn to Social Apps to Recruit Foreign Students
06/16/15 The Homepage Exception
06/11/15 What is Code?
01/26/15 Preparing your campus for prior-prior year
12/03/14 Let's be intelligent about the artificial intelligence uprising
11/11/14 How Cultural Relativism Affects Web Design
11/23/14 Promiscuous College Come-Ons
11/11/14 How Cultural Relativism Affects Web Design
07/01/14 Facebook's Emotional Manipulation Study Is Just the Latest Effort to Prod Users
03/09/14 What You Think You Know About the Web Is Wrong
02/17/14 Hooked: How To Make Habit-Forming Products, And When To Stop Flapping
12/10/13 How Instagram Alters Your Memory
12/10/13 After Setbacks, Online Courses Are Rethought
05/06/13 How Much Has The Web Really Changed?
09/29/12 Beyond Wireframing: The Real-Life UX Design Process
08/07/12 Fear of Missing Out Drives Social Media Use
03/23/12 Technology and Persuasion
07/14/11 Content Choreography
05/25/10 Responsive Web Design (How it all began)
10/24/09 Brand = User Experience