Digital Skills for Smart Seniors
A Resource for Seniors, Family Members, and Caregivers
This book offers information for interested Seniors who have little or no digital experience, as well as for caring relatives and professional caregivers.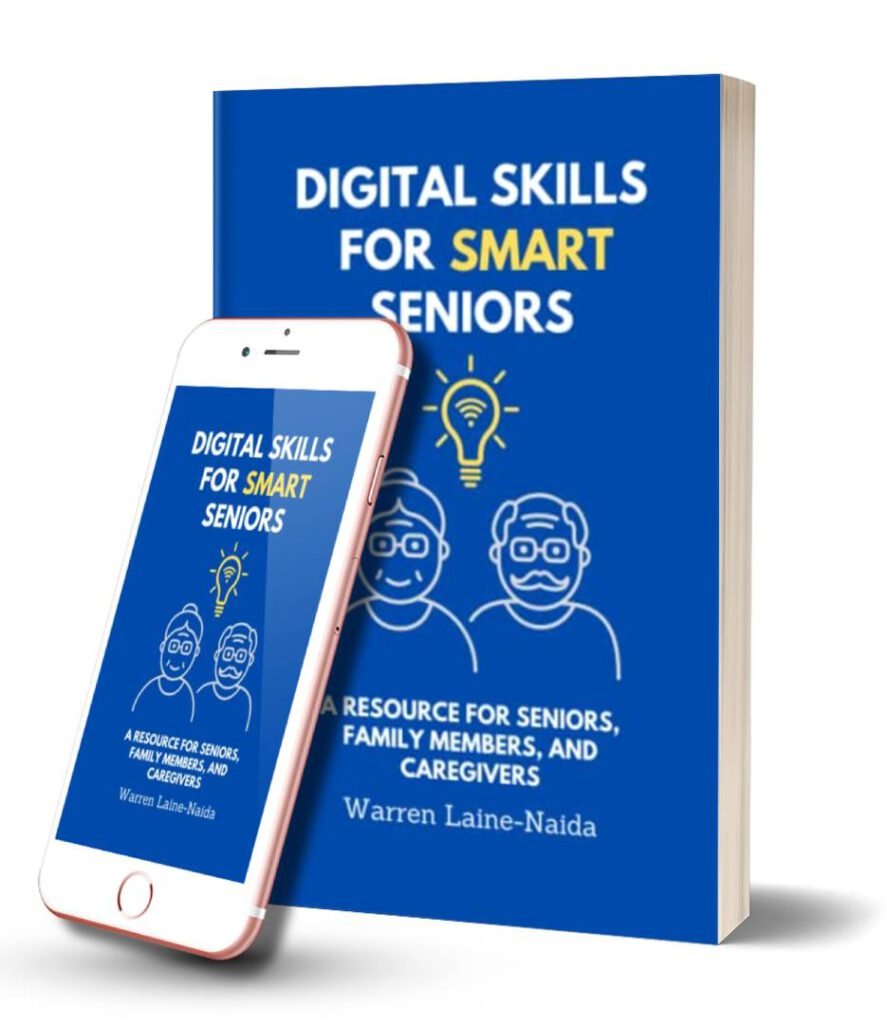 Senior Citizens are the Future of Smart Technology
In the Spring of 2019, Joerg Geissler and I began thinking of a set of helpful exercises for seniors who had little or no experience with the growing number of online learning, shopping, and government services available.
Before COVID we created a 6-part course and made this available at local community colleges and senior residences. After a few classes, COVID arrived and everyone stayed at home.
This material shouldn't sit in a dusty hard drive, I am making it available in the hopes that they are helpful to anyone – senior citizen or not – who is still not as digitally savvy as they would like.
Our participation in society, regardless of age, demands access to the internet and a certain level of digital competency. It is with that goal in mind that I am making this book available.
The Smart Seniors book is about accessibility and safety. It is about citizenship and relationships. Most importantly this book is about collaboration and participation in our digital society.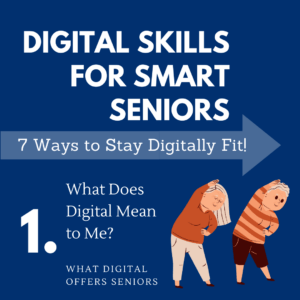 What You'll Find in this Book
Chapter 1 What Does Digital Mean to Me?
Chapter 2 Communication, Social Media, eLearning
Chapter 3 Mobility, Travel, Accommodation
Chapter 4 Shopping, Cooking, Diet, Health
Chapter 5 Comfort, Security, Privacy, Smart Home
Chapter 6 Creativity and Design
Chapter 7 Senior Experts or Hidden Champions?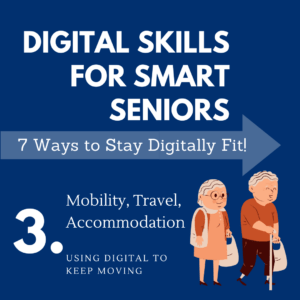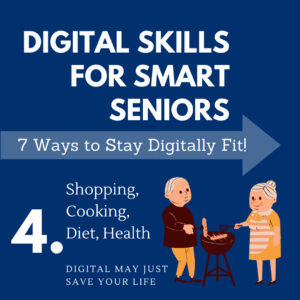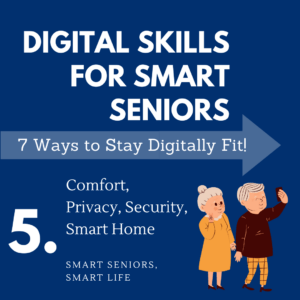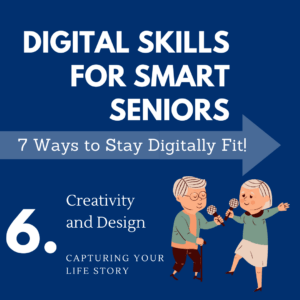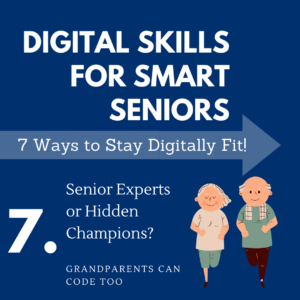 I Talked with Rob Cairns About this Book
"I know you say digital skills for smart seniors the title could have been digital skills for anybody quite honestly yeah and I don't mean i as criticism but as very positive feedback …"
Check out the interview, starting at time stamp 16:53.
Do You Have Questions About this Book?