Warren Laine-Naida // Digital Consulting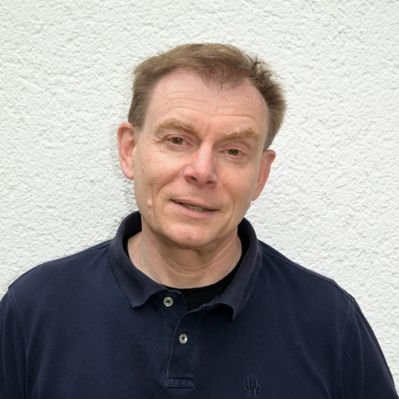 When building my first website in 1998, I discovered a passion for digital thinking. Today, as Web Generalist and Teacher, I share that passion through my consulting, workshops, and coaching, which I offer for all types of people and organisations.
I believe that everyone deserves a world class digital presence even if they don't have a world class bank balance. Nonprofit organisations, clubs, schools, and small business owners often have big plans but smaller budgets. Your goals are worthwhile, and I take pride in helping you achieve those goals at a reasonable price.
With my team on your side, we can accomplish your plan by leveraging the right tools. Platforms like WordPress, Drupal, Google Marketing, and Social Media make it possible for everyone to own their online presence.
It's my job to help you choose the right strategies to connect with the right people, and I'll do it at a price you can afford.
Do you have budget constraints? I will prepare a custom project proposal suited to your needs on an hourly or a project basis. Let's work together to design the right strategy and the right budget for you.
Whether you prefer a full-service approach or you want help to develop your own digital skills, I am fully dedicated to your success. Contact me today to discuss your options.
How I Help You Make Sense of the Digital World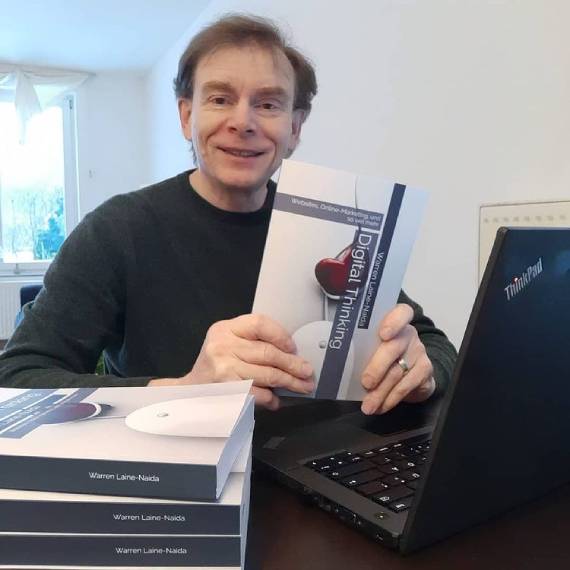 There are many misconceptions about digital consulting, but one of the most common is the idea that digital consultants are only interested in the internet parts of your business.
The internet is about inclusion, not isolation. It is about bringing people together, not shutting them into little bubbles.
Your digital presence is an extension of all the wonderful things you do everywhere!
Digital Thinking is a way for you to make new connections and share your light with the world. It's a foundational skill that you can apply to grow your business for years to come, no matter how quickly technology changes and trends rise and fall. If you're not as tech-literate as you'd like to be, that's okay.
Whether you need help with websites, SEO, Content Marketing, Social Media, or learning how to make all this work for you, I'm here to help.
I Built my First Website in 1998. Since then: 350+ Projects for 150+ Clients
Before I began a career in Online Marketing, I was a chef. Chocolate was my specialty, but I already had a sweet tooth for Marketing.
In 1998, back in the days when the internet made strange noises as it dialed into the phone line, I recognised an important opportunity. I built my very first website simply to showcase my chocolate work to the world. Social Media like facebook, twitter, instagram, pinterest – none of these existed back then. Neither did Smartphones.
Since my early days on dialup, I've watched the rise and fall of numerous networks and the coming and going of many digital agencies. While they appear and disappear, I've cultivated my skills in project planning, social media marketing, graphic design, SEO, and other foundational areas that allow me to create effective strategies which will continue to serve you long after the latest hashtag trend is over.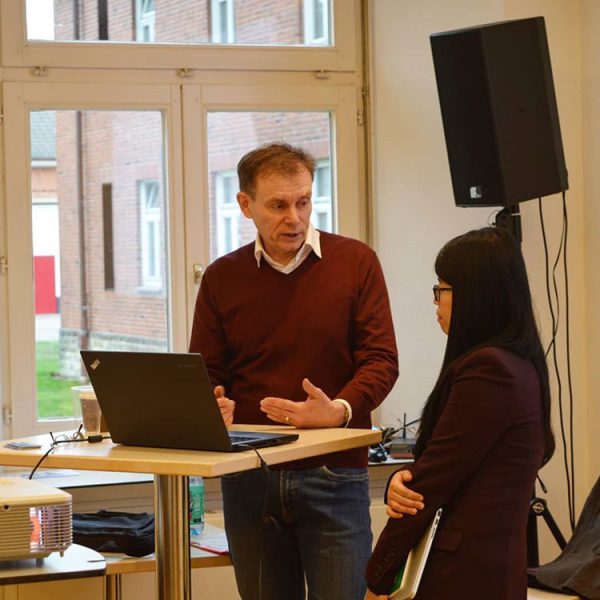 I Teach. I Believe Lifelong Learning Should be the Norm Rather than an Anomally. And I Learn a lot from my Students.
If you want to learn something, then teach it. You're often out of your comfort zone, but you really do learn much more than you will read or watching a lesson. Try things. Fail, and learn from that.
I have been teaching professionally since 2018, on top of my client work building websites and assisting with any type of online marketing. In all of my previous jobs, I have held workshops and coached people on everything from CMS to HTML, Photoshop to Game Creation.
My teaching is both online and in the classroom on topics ranging from the IHK eCommerce program, WordPress, SEO, Social Media, and Web Controlling.
I teach at Hochschule Bremen, VHS Oldenburg, VHS Cloppenburg, VHS Bremen, cimdata Bildungsakademie, PROFIL GmbH – Institut für Weiterbildung, Personalentwicklung und Computertraining and cbm GmbH in Bremen.
I Write. Storytelling is Important because Numbers are not Always Memorable.
I enjoy showing people and businesses how creativity is instrumental to success, and I believe both Art and Digital are inclusive and accessible mediums. Being able to tell a story, especially when written, helps us make our ideas concrete. Check out my books below or click here for my blog posts.
I'm Continually Learning.
I'm a big believer in lifelong learning. That's why I regularily confirm and update my certifications, and stay on top of what is new in my industry. That helps me and my clients.
As I teach, being a student keeps my perspective fresh, and helps me keep my own teaching accessible.
Learning keeps you young too!
SEO All You Need to Know: Get Yourself and Your Website Found!
(2022 / 3rd Ed. April 2023)
A 7-Step Beginner's Guide to Basic Search Engine Optimisation
My SEO course book is intended for those who are starting their search journey. SEO is an essential component of your online marketing strategy.

Paperback and eBook.
Auch auf Deutsch erhältlich!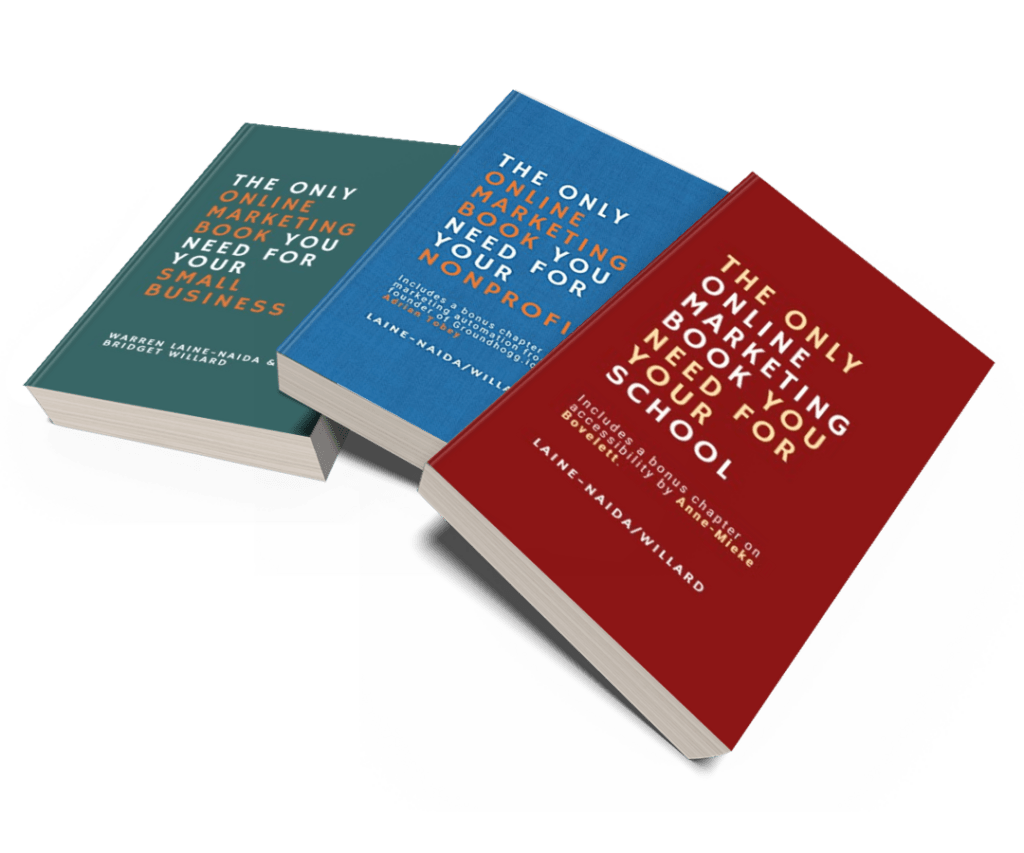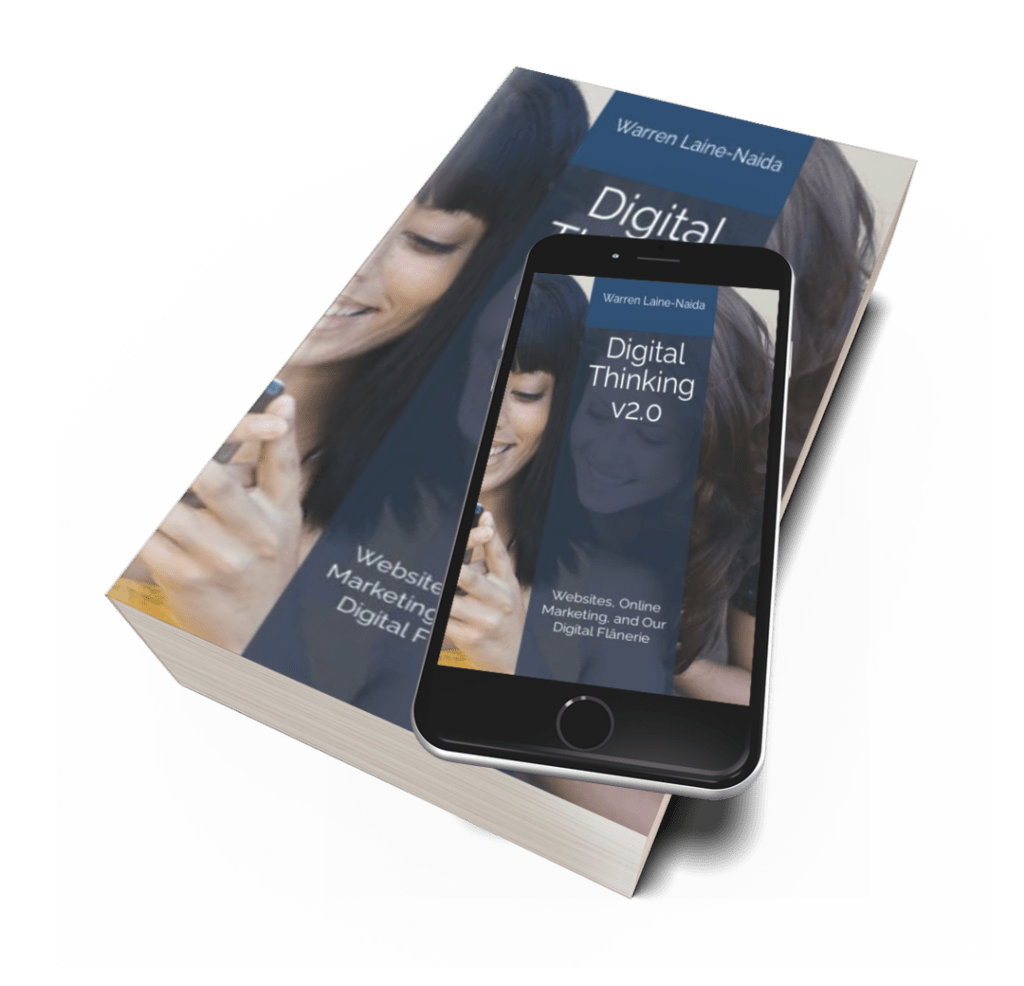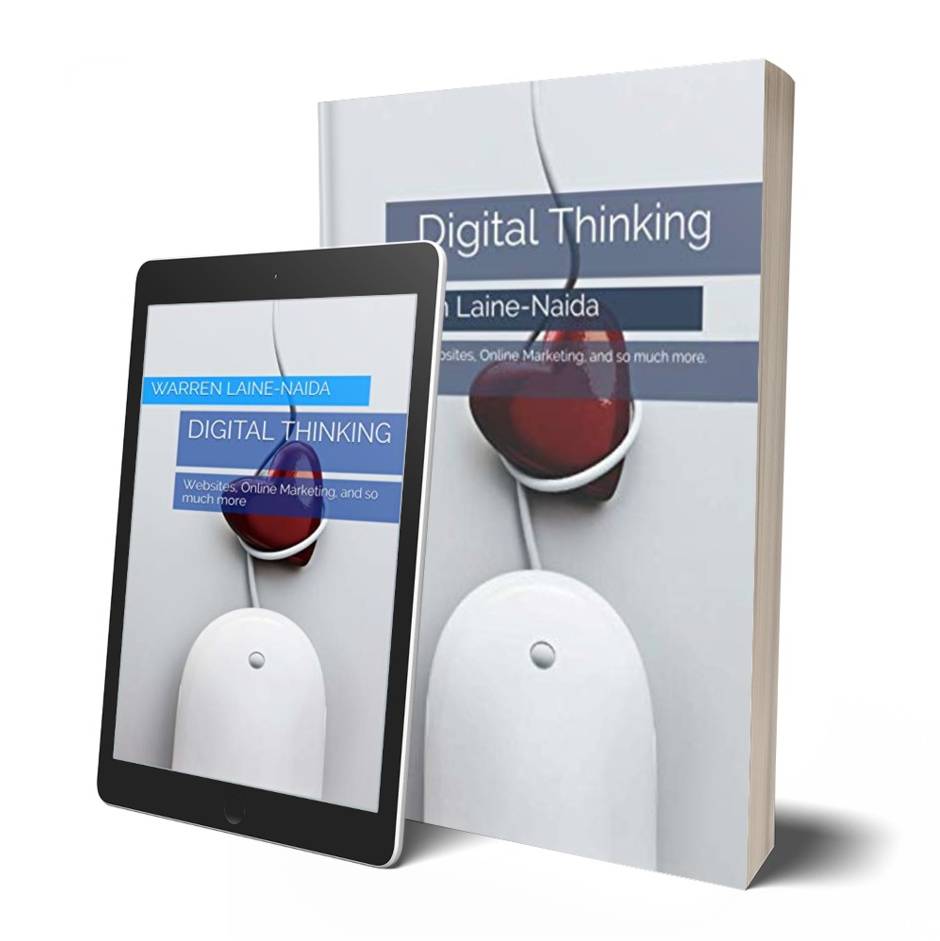 Digital Thinking: Websites, Online Marketing, and so much more (August 2020) brings all the writings, learnings, teaching, and projects that I have collected since building my first website in 1998.
This book is for anyone who wants to understand how digital literacy affects their marketing. It's a book to widen your perspective so that you can see where your customers are today and where they will be tomorrow.
Start Here
TELL ME WHERE YOU WOULD LIKE TO GO
Does your company have social media or online marketing questions? When is the last time your website was updated? Perhaps your group would like training in WordPress, Drupal, or Google products?
Ensure you get the best out of the digital landscape. My partners and I deliver results for you and your organization.