Why is SEO Important?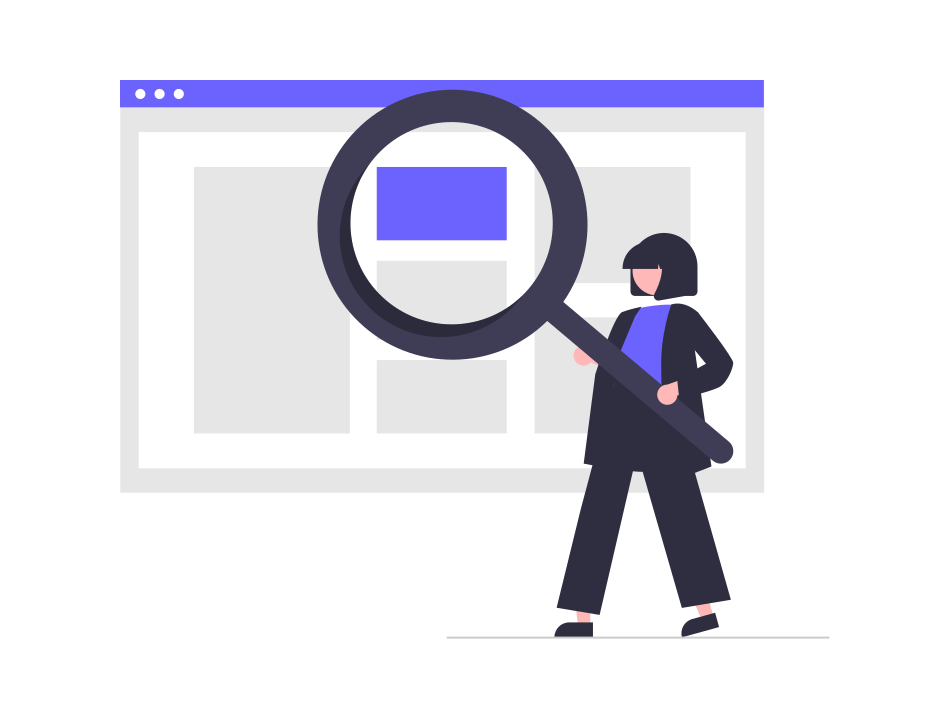 If you have a website, you probably want people to find it. In terms of sheer volume, this is like trying to find that PDF you saved on one of the DVDs in your collection of 250 billion.
Search Engine Optimization, SEO, deals with getting your website as high as possible in the result lists of search engines.
For that to happen, two things need to be taken into consideration: User Intent (what exactly is the person searching for), and Page Quality (how well is the web page providing the information that is being sought).
When the average visitor spends 90 seconds on a web page, engaging, relevant, and consistent website content is not nice to have – it is a necessity.
How Can I Help Search Engines Find Your Website?
Beyond content: Other optimizations your pages need:
Header tags
Internal links
Anchor text
Image optimization
Alt text
Title tags
Meta descriptions
Formatting for readability
URL structure: Naming and organizing your pages:
Clear page naming
Page organization
URL length and speakability
Keywords in the URL
Technical SEO:
Sitemap.xml
Google Search Console
Website optimisation for speed and performance
Structured data and rich snippets
Is your website already SEO friendly? Do you need help with creating more content? Click here for my SEO Copywriting and Content Support Services!
Google Analytics to the Rescue!
Google Analytics insights are also invaluable for evaluating your SEO. The platform helps answer a number of questions, such as how users find and interact with your website:
+ How much search traffic is your site getting?
+ Which of your landing pages receives the most visitors?
+ What search queries are visitors using to get to your website?
+ What is your website's bounce rate for visitors from different sources?
How Can I Switch from Google Universal Analytics to GA4?
Google Analytics 4 is now the new Google Analytics standard. Universal Analytics will be discontinued as of July 1, 2023. So what changes can you expect for your and your clients' websites? Contact me today!
Using Google Analytics
The best reason to use Google Analytics, is that is it free, it is easy to implement, and it connects seamlessly with all other Google products including Google Ads, Search Console, and Data Studio. It is one of the most important and basic tools for creating and analysing a website. Google Analytics is one of the top analysis tools and covers all SEO relevant factors.
Your benefits at a glance:
+ Set and measure your goals
+ See where your visitors are coming from
+ Install Google Analytics in any website, with a plugin or without any coding experience
Matomo Analytics to the Rescue!
Matomo Analytics insights are another option for evaluating your SEO, albeit this tool is not free. This data protection, open-source analysis platform helps offers a number of additional evaluation tools such as Heat Maps, Session Recordings, and A/B Testing:
+ Securely track personal data in accordance with privacy laws.
+ You can import your GA data directly into your Matomo installation.
+ Open-source managed by hundreds of contributors.
+ Used on about 1 million websites.
Using Matomo Analytics
You might be looking for a more data-protection friendly alternative. Matomo offers you the option to host and run all analytics collection on your own server instead of in the cloud. Of course, a cloud option is also available. Matomo offers event and funnels analysis, campaign creation, as well as a variety of other plug-ins you can add to your basic installation as you need them.
Your benefits at a glance:
+ Set and measure your goals
+ See where your visitors are coming from
+ Install Matomo Analytics in any website
+ Matomo offers Matomo Tag Manager, similiar to Google Tag Manager
SEO and Analytics Pricing
I'd be happy to set up and manage your SEO and your Analytics. I charge a minor, monthly support fee for managing existing websites. Setting up or Auditing your Website SEO and Analytics is dependent on the size of your website.
+ Monthly Basic support fee: 250,00
+ Monthly Intermediate support fee: 500,00
+ Monthly Advanced support fee: 750,00
+ Monthly Custom support fee: Let's talk!
Let's Schedule a Call
Contact me for Coaching, Workshops, or Training for yourself or your team!
Service Reviews
"Warren Laine-Naida Digital Consulting stands for competence, professionalism, and reliability. In addition, I feel understood and picked up in the conversation with Warren, as well as in the implementation of my concerns in the areas of website optimization, SEO, and online marketing. There is still a lot for me to learn in Digital Thinking… here I am at the right address, which I recommend with conviction! I look forward to further collaboration."

Kerstin Kleber, LIfe Coaching, Oldenburg
SEO All You Need to Know: Get Yourself and Your Website Found!
A 7-Step Beginner's Guide to Basic Search Engine Optimisation
My latest book is intended for those who are starting their search journey. SEO is an essential component of your online marketing strategy. 2nd Edition, January 2023. Auch auf Deutsch erhältlich!