Services to fit your budget and needs.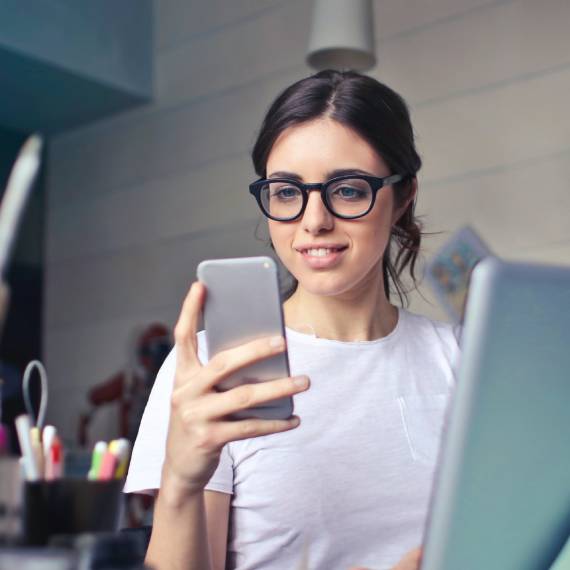 I can Manage your complete Project, or join your Team to realise Specific aspects
Website Audits – SEO – Social Media – Strategy – Marketing Hygiene – Website Updates – eMail Marketing – Website Creation – Drupal – WordPress – Twitter – Facebook – Instagram – Google Analytics – Matomo – Google Ads – eCommerce Shops – Training – Coaching – Workshops – Coding for Kids – Smart Senior Courses – Small Business Marketing
I have the Experience to Offer Services that will Benefit You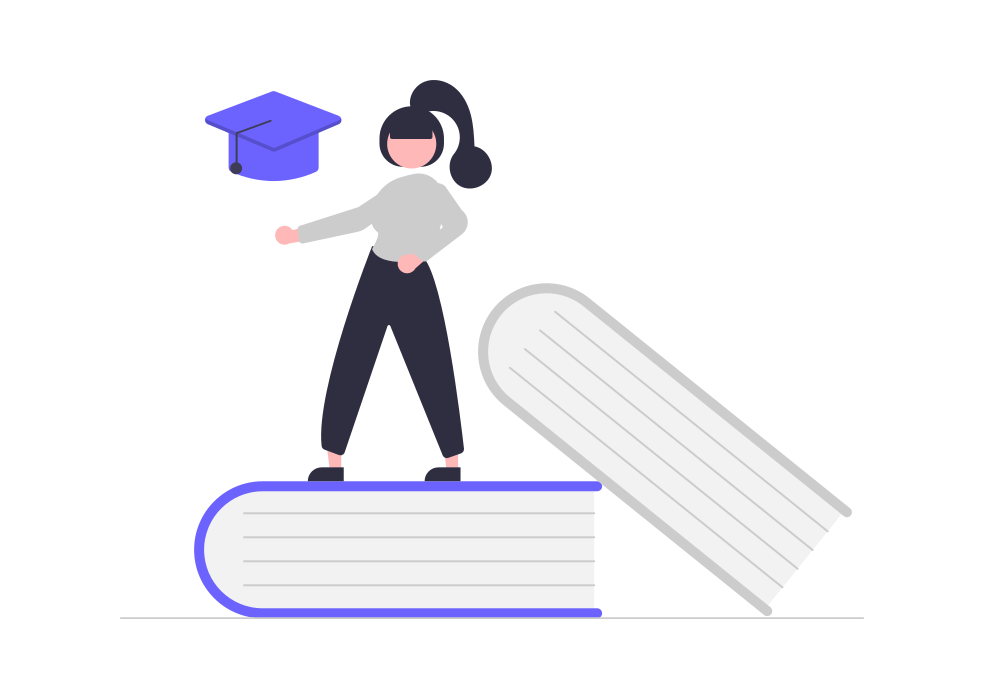 8 Powerful Workshop and Coaching Opportunities to Increase Your Digital Skillset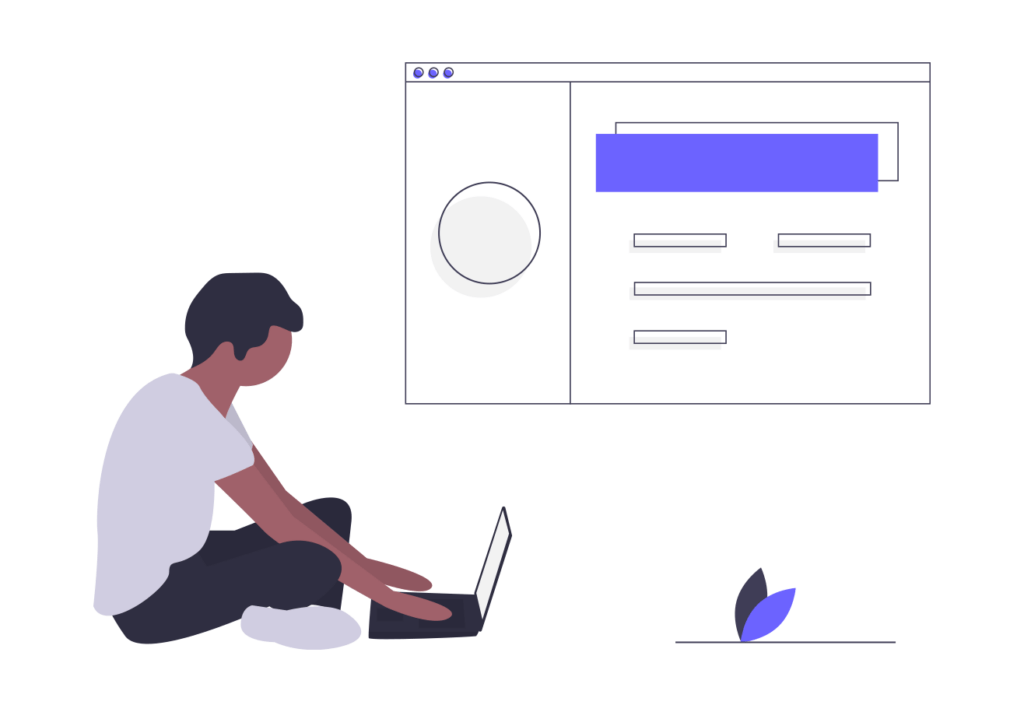 The foundation of the development of a successful online marketing strategy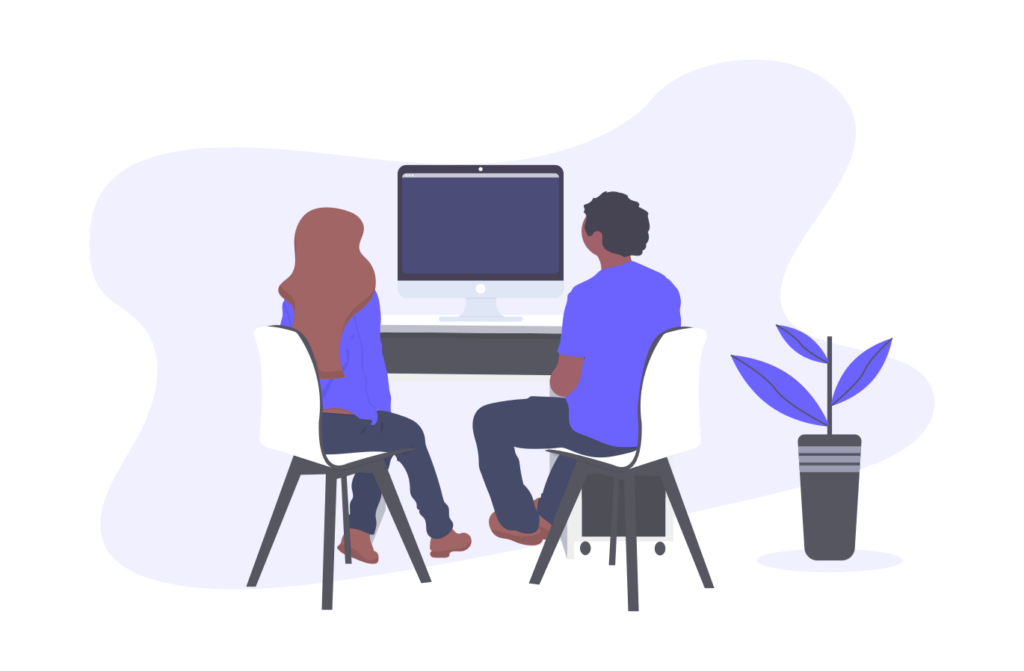 WordPress & Drupal Website Creation
I have more than 20 years of experience building comprehensive websites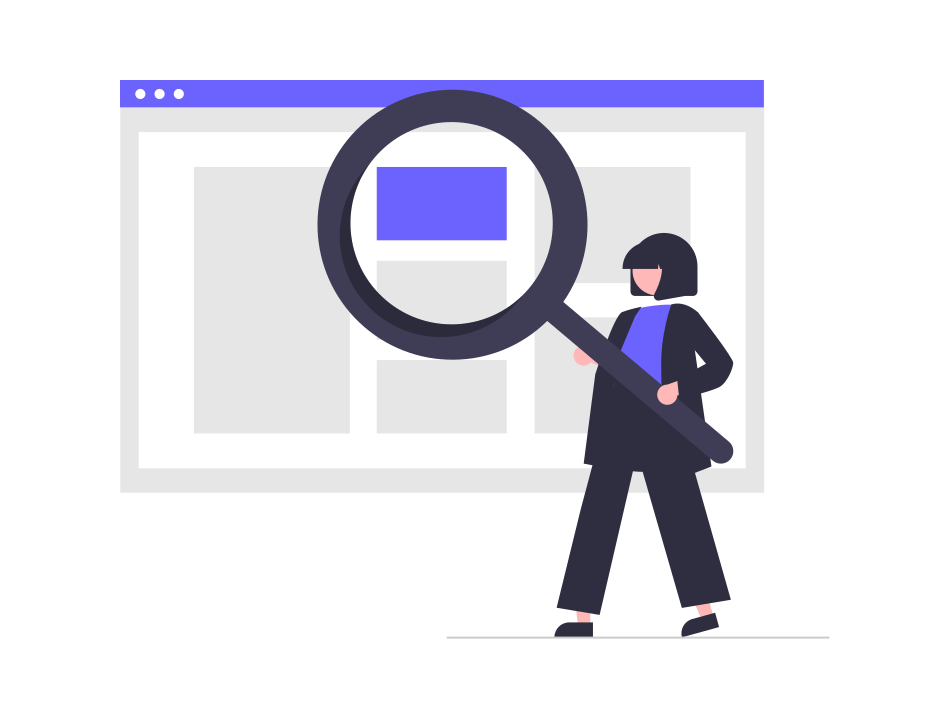 SEO Page Optimisation & Google Analytics Services
If you have a website, you probably want people to find it!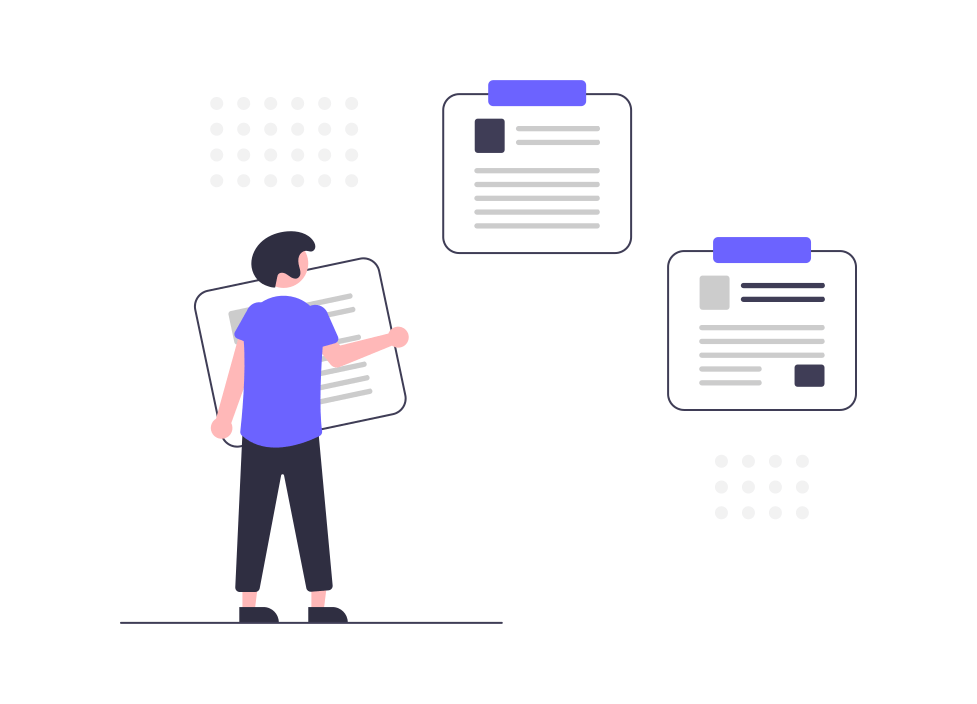 SEO Copywriting and Content Support
SEO copywriting contains the keywords people are looking for, driving traffic to your website.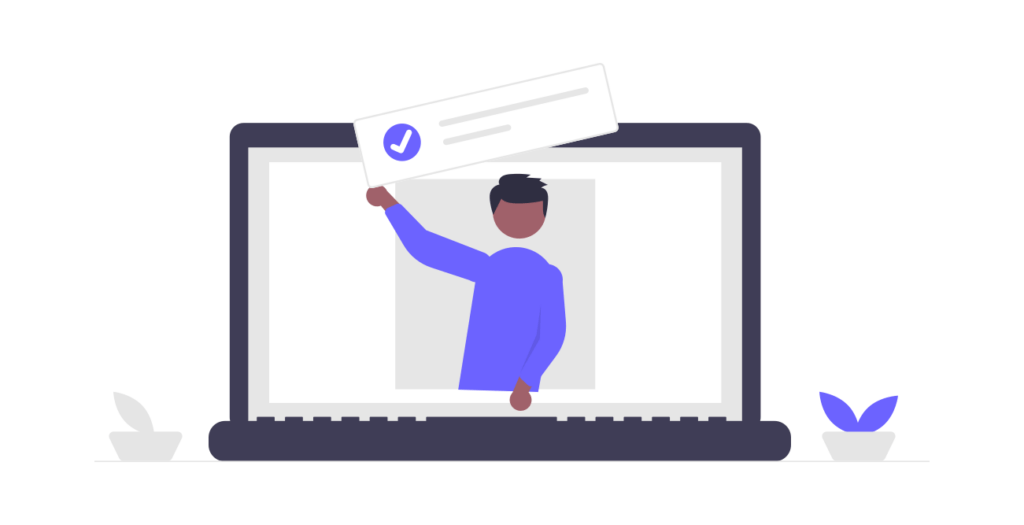 Generate more website traffic for your business. Who doesn't want that?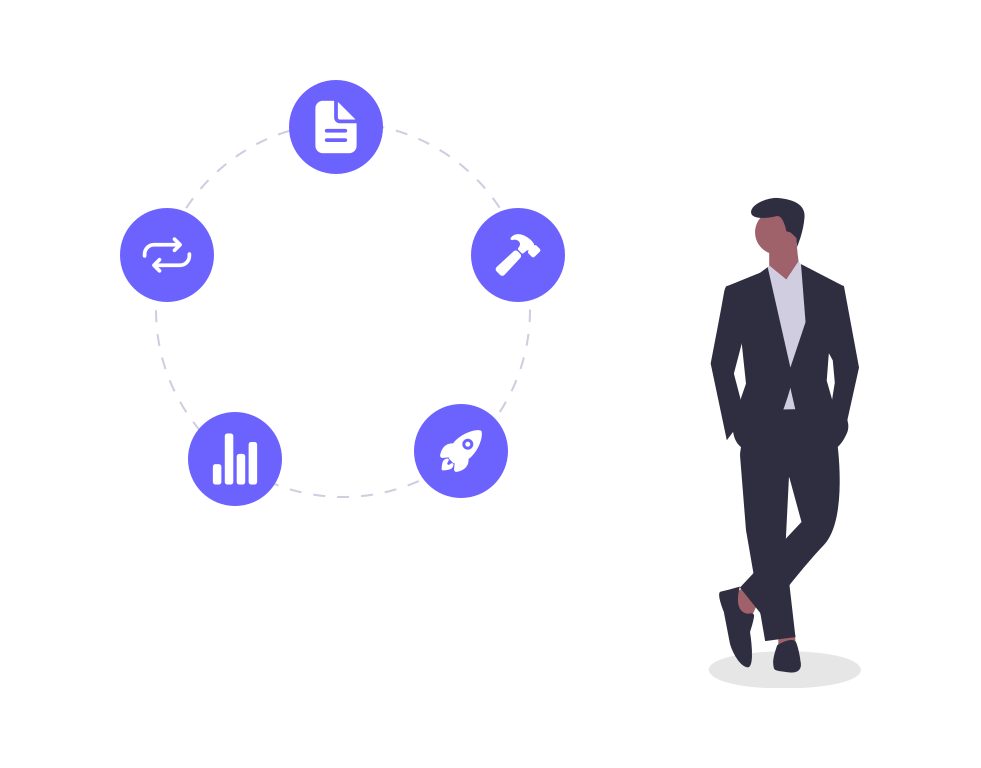 Online Project Management / Business Development Services
Project management of online projects for local and international clients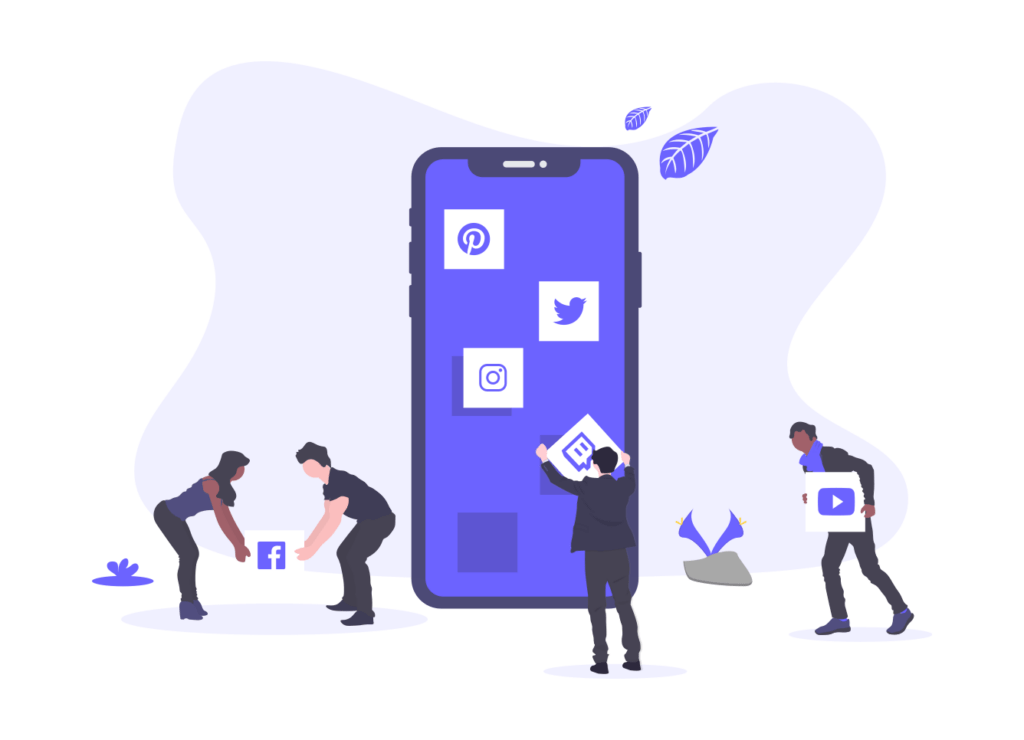 Powerful marketing solutions using integrated campaigns!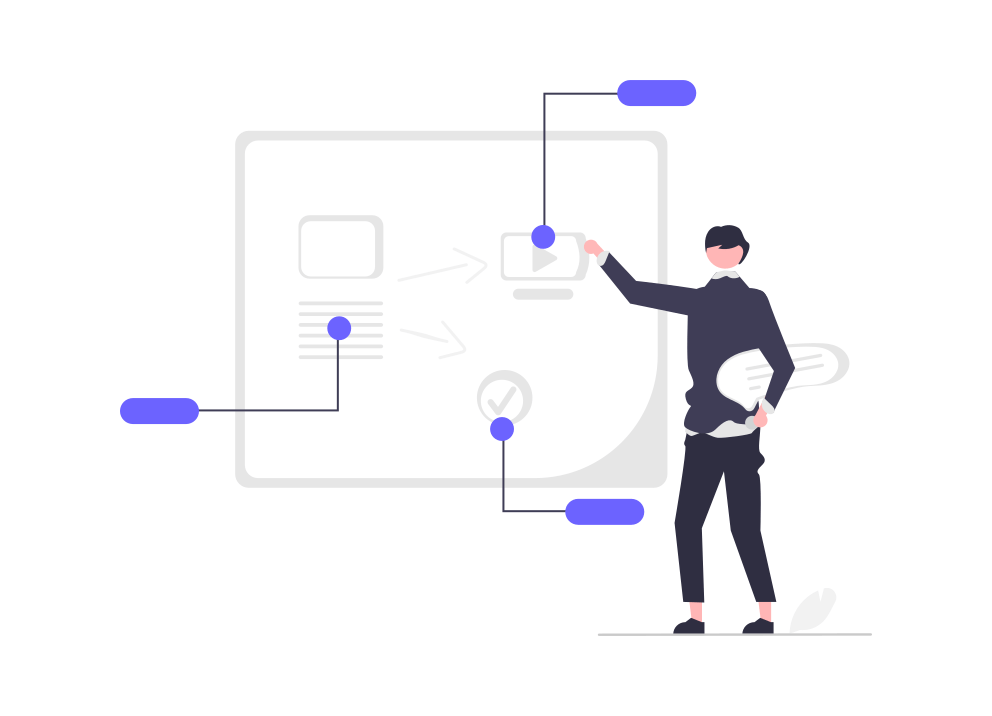 Online Marketing Hygiene and Sustainability Consulting
Hygiene can do more than save your online marketing – keeping our processes clean, also means keeping them sustainable.
Is Your Focus Online Marketing for a Nonprofit, School, or Small Business?
I work together with Bridget Willard and Bettina Heuser to bring out the absolute best in your small business, school, or nonprofit – online and offline! Check out some of the marketing services we offer:
Need Support for an existing Project?
Support that Fits Your Budget
I can help you make sense of digital and how it works for your nonprofit, school, small business, or senior-care organisation.
---
Monthly Basic support fee: 250,00*
Monthly Intermediate support fee: 500,00*
Monthly Advanced support fee: 750,00*
Monthly Custom support fee: Let's talk!
Do you have budget constraints? Contact me. I will prepare a custom project proposal suited to your needs on an hourly or a project basis.
Start Here
LET'S SCHEDULE A CALL
Are you achieving results with your Online Marketing? When is the last time your website was updated? Perhaps your group would like training in WordPress, Drupal, or Google products? Do you need marketing for small business support?
Ensure you get the best out of today's digital marketing tools. My partners and I deliver results for you and your organization.
I Work with Great Clients
Warren Laine-Naida Digital Consulting has been a real asset in the re-design of my company website, understanding and using all platforms of social media and how to improve my SEO. Warren is very professional, proficient and a great pleasure to work with. I continue to work with Warren Laine-Naida Digital Marketing to help develop my design services further. I highly recommend him.

Rachel Fowler Interiors, UK & Hamburg
Warren is a pleasure to work with, he is smart, has a great business sense, is very professional and adds value to the executive-level team. Warren is very experienced, his ability to take on small as well as large-scale projects is swift and seamless. His diverse expertise and knowledge in new emerging technologies would be considered an asset to any business. I highly recommend Warren to any and all businesses and clients who are looking to take their company to the next level.

Gio Villella, Creative Director at Gio Advertising + Design, Toronto
I Work together with some Great Partners from around the World
I have always held collaboration as a core value. My promise to my clients is that every solution will be a unique one, but it will also be arrived at in a collaborative manner. This includes working together with trusted partners with specialized skills.
350+ Projects for 150+ Clients over 20+ Years
: organisations / foundations
Klimaquartier Ellener Hof ++ (website updates 2021, website relaunch 2022)
Bremer Kontor GmbH ++ (2022 WordPress website relaunch)
DKV-Residenz in der Contrescarpe ++ (2021 Smarte Senioren program Digital Skills for Seniors)
Weser Bildungsverbund ++ (website relaunch wordpress and beratung 2021)
Eine Welt Stiftung ++ (website relaunch wordpress and beratung 2020-present)
Stiftungsdorf Ellener Hof ++ (wordpress initial website and beratung 2020- present)
Refugium Wesermarsch e.V. ++ (website updates and beratung 2020)
Bremer Heimstiftung ++ (beratung 2019 -present)
Hanseatenkids Familienbündnis e.V. ++ (2019, 2020 website updates wordpress)
Kulturhaus Walle | Geschichtskontor ++ (drupal – webmaster 2018 – present, wordpress relaunch 2020)
Digitales Heimatmuseum Bremen ++ (wordpress relaunch website 2017 / webmaster 2017 – present)
Guenter Grass Stiftung Medienarchiv ++ (joomla website 2012 & 2016/2017 wordpress migration / webmaster 2012 – 2018)
Jacobs Alumni Assoc. ++ (website responsive relaunch 2014 drupal)
Max Uwe Redler Stiftung ++ (website 2014 – 2018 wordpress)
Margret M. and Paul B. Baltes Foundation ++ (website 2008)
Carl Schurz/German American Gesellschaft ++ (website 2006-2008)
Lions Club – Bremen ++ (website consulting 2006-2008)
SWG-Wohnungsgenossenschaft von 1991 eG ++ (Website 2003)
SPD Starnberg ** (website 2002)
Mentor Stiftung Foerderverein e.V. ** (website 2000)
: small business
Zebra Coaching ++ (2022 – Website consulting)
Antony Quin Leadership and Coaching ++ (2022 – Online Marketing, Website consulting)
Viveka Hollistic Healing ++ (2022 – Online Marketing, Website consulting)
Sloyan PR ++ (2021 WordPress website relaunch)
Lisa Maniatis Coaching ++ (2021 WordPress website)
Anna Williamson Sustainable Building Consultant ++ (2021 WordPress website, complete Online marketing)
MQ – Gesellschaft für MehrQualität mbh ++ (2021 website consulting, Google Ads)
Highforge ++ (2021 web audits, Google Ads)
Meyerdierks Immobilien ++ (2021 Online Marketing consulting)
die kräation ++ (2021 WordPress consulting)
Carmen Hirschbach Training, Consulting, Coaching ++ (2021 consulting)
Bridget Willard Marketing ++ (2021 Writing, Google Ads)
Rachel Fowler Interior Design ++ (2020 Marketing, SEO, wordpress website relaunch)
Antje Bulthaup Architektur + Raumkonzept ++ (2020, Digital Marketing, 2014 wordpress responsive website)
K & T Versorgungstechnik GmbH ++ (2020 Marketing SEO support)
Varty Media ++ (2020 WordPress support and SEM consultation)
Cordes Umzug ++ (2020 wordpress website relaunch)
werteworte ++ (wordpress support 2019)
die Weboptimierer ++ (wordpress, digital consulting 2017 -)
UNI | PARTNER ++ (wordpress, consulting, SEO 2017)
Modern Life Seminars ++ (wordpress, consulting 2016 -)
Three Favourites ++ (wordpress, consulting 2016 -)
Nicole Wrede Kommunikation ++ / Coaching (wordpress, consulting 2017)
Frauke Velkamp Coaching ++ (2014 responsive website wordpress)
Global Graduate Marketing ++ (2014 responsive website wordpress, 2015-2017 consulting)
uDive Abyss Diving Club ++ (2014 responsive website wordpress)
MCGM Management Consulting Group ++ (joomla! website 2004 – 2015, consulting, wordpress relaunch 2018)
Lucy Turpin Communications ++ (website 1998, 2000 & 2010, online consulting, online marketing)
Translations Studio ++ (website 2007, consulting)
Bernard Schmidt Fotograf ++ (consulting 2003)
ITPR ++ (online consulting / flash website/ flash cms 2003, 2015 responsive upgrade)
Messag-e-motion ++ (website, consulting 2003)
DigitalDruck AG **/Digital Services AG**(email newsletter,website 2001)
INTERPLAN AG ** (website 2000)
Bibs Hosak-Robb Industrial Design ++ (consulting)
EPOS Gmbh (website, consulting)
Technik Test ++ (research)
Thompson Lightstone Company ++ (marketing research)
XX Comunications ++ (website, consulting, 1998)
Hamster Futter ++ (website, campaign, 2004)
: education
Hochschule Bremen City University of Applied Sciences ++ (2022-2023 Academic Writing English course)
cimdata Bildungsakademie++ (2021-2022 classes in SEO and WordPress)
PROFIL Institut++ (2020-2022 classes in Digital Marketing, Internet Law, Project Management, IHK ECommerce Fachkraft 2021 Online Marketing beratung)
VHS Oldenburg ++ (wordpress, google, coding, marketing 2018 – 2022 ) Media Competence Smarte Senioren program 2020
VHS Bremen ++ (Media Competence Smarte Senioren program 2020-2021)
Jacobs University Bremen ++ (2019 China Education Association for International Exchange eCommerce Training )
cbm Computer Bildung Medien ++ (2019 – 2022 classes in Digital Marketing, Internet Law, Project Management. 2021-2022 Online Marketing beratung. 2021-2022 Social Media Course)
Berufsbildende Schulen Friesoythe ++ (2020 WordPress Training and Consulting)
Dr. Hilke Brockmann ++ Data Clinic European University Institute (wordpress website 2018)
Grundschule am Hedernfeld ++ (wordpress website relaunch 2018)
Hochschule Bonn-Rhein-Sieg **** (drupal 8 consulting 2015-2017)
Hacker School ++ 2014 -2016 (Bremen) Inspirer for coding and computer for kids (article online)
Hochschule Bremen ++ (2016, 2017 seminars in wordpress, digital culture)
Hanse-Wissenschaftskolleg ++ (HWK) Institute for Advanced Study (2016 web relaunch consulation drupal)
King Abdullah University of Science and Technology ++ (2015-2017 student marketing, website consulting)
HACKER SCHOOL ++ w/ ministry 2014 (consulting, teaching)
Jacobs University ++ (website responsive relaunch 2013-2016, 150+ microsites creation and management)
Jacobs University ++ (web services & social media manager / relaunch 2004/2005 & 2009/2010, consulting 2011, 2012-2016)
Jacobs University ++ (classes in drupal, imperia, joomla, wordpress, social media, seo, responsive design, online learning)
Bundesverband Hochschulkommunikation ++ JAHRESTAGUNG 2015, (web relaunch workshop)
Dr. Ursula M. Staudinger ++ Columbia Aging Center, Columbia University, TU Dresden (responsive website 2013 & 2018 – 2020, wordpress)
Natalia Naida ++ English Classes (responsive website 2013)
Huron University College *** (website consulting, cms training 2011, bitrix)
Hochschule Bremen ++ (website consulting 2010, drupal)
University of Western Ontario ++ CCD/CAT Research Centers (consulting)
Douglas College ++ , Public Information Offices (communication and PR)
: health care
PX6 Medical Systems ++ (2021 SEO, Content Marketing)
Kerstin Kleber, Heilpraktikerin für Psychotherapie ++ (2020 WordPress, SEO, Social Media consulting)
EMS Personal Fitness ++ (2020 WordPress consulting)
Jessica Price | Culturally Sensitive Psychotherapy ++ (2019, 2020 WordPress and digital marketing consulting)
Heilpraxis Dr. Margrit Schreier ++ (2017-2020 website consulting WordPress)
BAG Mobile Rehabilitation e.V. ++ (2019-2020 website updates wordpress)
Mobile Reha Bremen ++ (2019-2020 website updates wordpress)
Pilates Sonja Rose ++ (2018-2020 website relaunch redaxo to wordpress)
TSV St Magnus ++ (2016 website relaunch typo3 to wordpress)
Five & Fit ++ (2014 responsive website relaunch, social media, consulting wordpress)
Gait & Brain Lab ++ (responsive website 2013, logo, consulting wordpress)
thehealthline.ca ++ (online training and development coordination 2012)
London Health Sciences Foundation *** (website consulting, virtual tour 2011)
London Health Sciences Center *** (website consulting 2011)
Smartsmile Dental *** (website re-launch 2011, wordpress)
Pharmax *** (website consulting 2011)
JenaValve Technology ++ (website 2007-11, cms, logo, consulting)
medicut ++ (website translation 2008)
Praxis Dr. Harald Golla ++ (website, consulting)
Praxis Dr. Thomas Mager ++ (website, consulting)
: science & research
B3 Bildung Beyond Boundaries ++ (2022 Abstract Book)
iSeaMC ++ (2016 – 2019 responsive website and consulting, wordpress)
Jacobs University Bremen ++ (2004 – 2017 research projects, conferences, workshops, websites, consulting)
Phytolutions ++ (2014- responsive website relaunch and consulting wordpress)
TTAIC Thyroid Trans Act ++ conference (2014 website wordpress)
International Network of Psychologists for Social Responsibility ++ (website 2008)
Visual Competence ++ – Volkswagen Stiftung Project (website 2008)
Forum for Peace Psychology ++ (website 2008)
DNA Methylation Society ++ (webmaster 2005 – 2008)
National Methylome Project ++ (website 2006)
: the arts
Singsation e.V. ++ (website re-launch 2020 WordPress)
The Arts Project *** (website re-launch 2011, WordPress)
Art in Chocolate ++ (websites 1994-2018)
chocolart.net ++ (websites 2000-2004)
David Meekison ++ (website 2009)
: retail & consumer goods
Graywhale Farms ++ (website, content creation 2022 – )
Bel Verlag ++ (seo, website, online shop relaunch consulting 2021)
Veggie Vini ++ (website consulting 2019, SEO)
Corner Office ++ (website consulting 2019, SEO)
Surely Homemade *** (website consulting 2011)
Labatt *** (website consulting 2011)
Interior Design Markt ++  (website 2009-2018, online marketing)
iRiver Germany ++  (website 2003, online marketing, email newsletter, banners)
Weinakademie Jean-Jacques ++  (website 2003, consulting)
Adelholzener Alpenquellen  ** (flash games 2002, ecards, screensaver)
American Spirit Tobacco ** (website 2000)
LOEWE AG * www.loewe.de (dialogmarketingsite 1999, promotionsite, banners, flash)
*Auszeichnung fuer LOEWE (Dialogmarketingbaukasten) Deutscher Dialogmarketing Preis 2001
Rikowski Zweiradtechnik  ** (website)
Sepps Fahrschule ++  (website, consulting)
: industry & consumer goods
Klepp Absauganlagen GmbH ++ (2021 Social Media, SEO, Google Ads / 2020 WordPress relaunch)
Achim Ziegler Industrievertretung ++ (2020 WordPress relaunch)
ARDITI GmbH ++ (2019-2021 wordpress website beratung, updates)
Gute Beschichtung UG ++ (2019 wordpress website)
Vetoquinol ++ (2018–2019 ecommerce, marketing, drupal, wordpress, adwords, relaunch brand websites, int. digital team)
Veterinary Purchasing **** (ecommerce website consulting 2012, drupal, lotus domino)
Masterfeeds **** (website 2012)
EDPRO Energy *** (website consulting 2011)
Sleegers Engineered Products *** (website consulting 2011)
Propane Facts *** (website consulting 2011)
Riteway Building Products *** (website consulting 2011)
Clera Windows + Doors *** (website consulting 2011, drupal)
Dancor *** (website re-launch 2011, drupal)
Marwood Metal Fabrication Limited *** (website consulting 2011, drupal)
Papier Logistik International ** (website 2002)
: food & hospitality
Viet Orchid Travel ++ (2021 Online Marketing consulting)
Inselurlaub auf Baltrum ++ (2020 WordPress consulting)
Appartement Sanddorn Boltenhagen ++ (2020 WordPress consulting)
1. Bremer Schokoladenfest ++ (2015 responsive website wordpress)
Claudia Earp Nutritionist ++ (2014 responsive website, social media, consulting wordpress)
Elite Catering Company ++ (2010 website, press, consulting)
London Gay Wedding Shows ++ (2009 – 2011 websites, consulting)
GiG Food Services ++ (2004 website, marketing, consulting)
promess ++ (2004 website, consulting)
Elegante Epicurie Catering ++ (website 2004)
laTavola Italian Food ++ (website 2002)
Culinary School of London ++ (promotions)
Fins Waterfront ++ (marketing)
Forster's Food Services ++ (marketing)
: media & entertainment
Circle of Books ++ (website consulting 2020)
Google.com ++ (internal email marketing 2003)
Hahn Film AG ++ (website project management 2003)
CV Computern-Verlags ** (website 2003, consulting)
Buena Vista International (Germany) ** (2 movie websites, flash games 2001)
Columbia TriStar Film ** (24 movie websites, flash games 2000-2002)
Prokino Filmverleih ** (2 movie websites 2001)
Cineartists ** (website 2001)
Advanced Filmverleih ** (movie website 2000)
IDG Magazine Verlag * (PCWELT, GAMESTAR) (promotions 1999)
Europa Fachpresse Verlag ** (banners)
Stella Entertainment ** (promotions)
: legal
Legate & Associates *** (website consulting 2011, drupal)
Ledroit Beckett *** (website consulting 2011, drupal)
Thomas D. Janssen Rechtsantwalt ** (2004 website, consulting)
: financial services
Anja Lüttge Steuerberatungskanzlei ++ (wordpress, website consulting 2019)
Mclay *** (website and social media consulting 2011, drupal)
DVC Deutsche Venture Capital ++ (2004 consulting)
Muenchner Rueckversicherung ++ (intranet 2002)
ADIG-Investment Fonds* (website 1999, banners)
Direkt Anlage Bank* (website 1999, promotions)
Investor World* (website 1999)
Tricon Commodities ++ (research)
: IT & Telecom
Foneabroad ++ (website 2003-2006, presse, logo, consulting)
iCallonline ++ (consulting, website 2003-2006)
Net2Fone.com ++ (consulting, website 2003-2006)
Bitstream ** (website relaunch 2002, email newsletter)
IPhone Ltd. ++ (logo, foncards, newsletter, consulting, website 2001-2006)
getmobile AG * (banners 1999)
Easy2Phones Ltd. ++ (logo, telephone cards, consulting, website)
McAfee.com, McAfee Security Center ++ (email marketing, promo pages)
Rational Software ++ (recherche)
: Content Creation / Writing
Bridget Willard LLC ++ (2021-2022 Content packs)
Google Garage ++ (2021 Blog Posts)
Senior Life FYI ++ (2020-2022 Blog posts)
Perfect Checkout ++ (2021 Blog Posts)
Andrews Wharton ++ (2020-2022 Blog posts)
Hapity Video Conferencing ++ (2021-2022 Blog posts)
Rocket.net ++ (2021-2022 Blog posts)
Graywhale Farms ++ (2022 Blog posts)
---
freelance client / contract ++
with comm-press ***** (hamburg) client aquisition
with RedRhino **** (london) technical lead
with Honey Design *** (london) web projects manager
with AD&D ** (munich) website project manager
with Graffiti (Springer & Jacoby) * (munich) website designer
With thanks to unDraw for the open-source images on all the Services pages! undraw.co