Last Updated on August 25, 2023
No Strategy is Carved in Stone. Why You Should be Rethinking Yours.
We just started down the road to "the new normal" after a tumultuous couple of years, when out of the ashes rises the AI SEO Terminator. We just can't catch a break! Are you worried? Possibly. You needn't be. A problem is simply an opportunity we haven't repackaged yet. You can quote me.
If you've been following the news, the SEO industry doesn't have all that much to worry about though, right?
"SEO is a game that is about to change because generative AI is all about scale, and the war for rankings is going to be taken up a few notches …" Noa Eshed, Forbes
"Don't do anything drastic," says Lily Ray, senior director of SEO and head of organic research at Amsive Digital, "This is just the beginning."
And according to Search Engine Land: "(SEO) always thrives when innovative tools emerge to uncover new ways to do (old) tasks and provide new opportunities."
Why We Should Be Worried About AI Chat Search
We aren't going to see a sudden drop in traffic to our blog posts and FAQs tomorrow, but we probably will over the next few months. SERPs won't stop listing our content tomorrow either, but will people be looking at the SERPs as much? 95% of the clicks on Google happen on the first page, so we don't have a lot of wiggle room. This isn't a doomsday call, but it's an early wake-up call.
Search engines are nothing more than answering machines. If Google already had a 65% zero-click rate (Source: Sparktoro) before the introduction of AI Chat Search, image how much more time will Google & co. enjoy in the future?
We can always listen to Karen or ask our Mum or Dad, but with ChatGPT (Bing) and Bard (Google) built-in to the search engine, we won't need to go anywhere else to get answers. Is that a feature or a bug?
So the question is if 80% of our searches are informational (Source: Search Engine Land), how much traffic or visibility will our blogs and websites have in the future? And, how should we adjust our SEO strategy?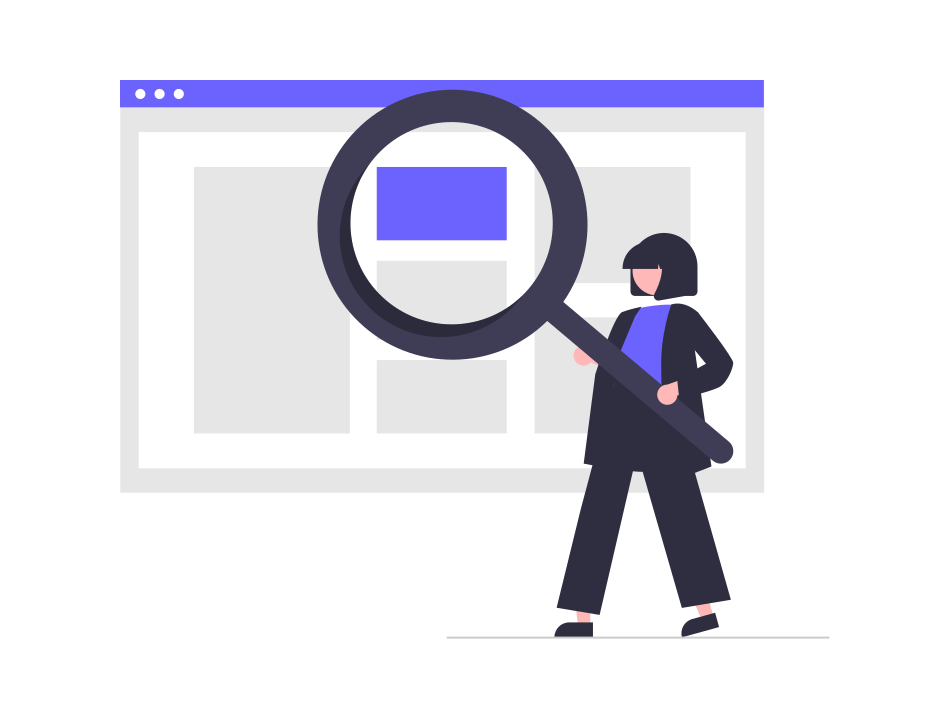 A Quick Recap: What is SEO?
If you're new to SEO, then you might think SEO is all about keywords and search engines. That's partly true but not the whole story.
SEO is mostly about using search engines to get in front of people who don't know you. That process is complicated by a few things:
+ Everyone uses different search machines – there are Google, Bing, Yahoo, Ecosia, DuckDuckGo … and more. Sure, Google has most of the search traffic, but not all of it. Sometimes we even search for things on Amazon, eBay, and YouTube.
+ Not everyone searches the same way – mobile search is different from searching on your desktop. Being logged in gives you different results from anonymous searches. Local searches are focused on different results
+ We use different words when we search – and different numbers of words. Search for chocolate doughnuts. Now search for chocolate doughnuts to go, or chocolate doughnut recipes. Now try that on another search machine. See what I mean?
There are more things to consider, but that gives you an idea of what SEO people are up against.
Want to Know More? If you are new to SEO and are interested in a primer, please check out the free chapter of my SEO for Beginners book.
Is AI Content Good for Search?
AI is good for finding answers
If you are looking for people to spend more time on your search machine, then AI Q&A are great. People will spend a lot of time chatting away. If you aren't a search machine, then perhaps not, because people won't get to your page which is, ironically, listed in the SERPs.
"We should create content for people, and content for machines. The platforms that feature our content – and for free no less – are probably one of our most important audiences."
AI may not be good for discerning between the best answers
I happen to like finding alternate sources of information, researching a topic, and making a decision based on a variety of content. I can do this by looking at different SERP results. I like making a decision. An AI chatbot gives me answers to my questions, but I have no way of knowing the source.
"AI-generated content is no replacement for human-generated content because the machine only works with the data we have given it. People can still think out of the box and grasp the potential use and need behind the content they are creating."
How You Can Adapt Your SEO Strategy to the New AI Search
Probably the biggest loss we will see in search is traffic to our content marketing – namely our blog posts, how-to pages, and FAQs. Why? If most of the search traffic is people asking for informational search intent, people will get their answers without clicking on any of the pages listed in the SERPs.
So we are talking about refocusing our SEO strategy on the remaining pieces of the search pie: namely commercial, transactional, and navigational. And this sounds to me a lot like Local SEO.
What is Search Intent?
Just to recap the Search Intent we are looking to optimise for: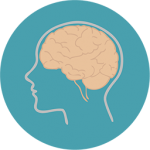 Informational Intent: This is the most popular form of search – like we said, about 80%. We're often looking for the answer to a question, and for this reason blog posts are so important to our products.
Example: "What is the best way to make coffee?" If someone lands here, then it would be a good idea to have a listing of the coffee machines and coffee beans we sell, right?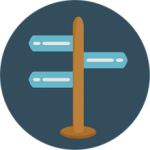 Navigational Intent: This is a two-pronged intent. We could be looking for a specific website or web page. For example, "Facebook login." This is actually the most searched-for phrase on Google. That and "YouTube". (Source: ahrefs.com) We should probably bookmark these things.
The second part of this intent has to do with actually wanting to go to a place. Your doctors, a theatre, or Mallorca, so Local SEO can also come into play here.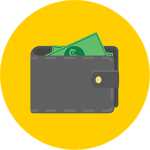 Transactional Intent: This is when someone is looking to make a purchase or complete a transaction. For example, "Buy the cheapest Dell laptop online."
The most important item on our website for transactional intent is a Landing Page. We probably also have Google Ads running for these keywords.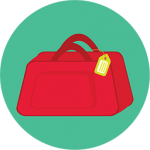 Commercial Investigation Intent: Before we buy, we want to compare products or services before making a purchase. Industry numbers say that probably 65% of our purchases come after a price comparison. We're interested in a transaction, but we're still unsure.
We might search for "Best laptop brands under $500." We could also just be standing in a shop and opening Amazon to compare the price. Happens a lot.
Adapting Your Overall SEO Strategy
As you can see, the work of SEO is never easy. There are a lot of angles. So, how does AI in search engines change our search game? Let's look at each of our Search Intents again.
How Do We Compete with AI for Views in Informational Search?
I don't think we need to.
Why Informational Search is so Important
Answering someone's question. That's the magic bean – solving someone's problem. The content of our pages solves direct problems. Good SEO solves the indirect problem of not having time to search for an answer. Our websites also solve problems by answering a question – 24/7 – and anywhere in the world.
How we solve Informational Search problems
+ We present a problem eg: "how to tie your shoes with only one hand"
+ Fuel the problem by explaining why it is important eg: "one injured hand means more than just trying to tie your shoe. What else can't you do?"
+ Solve the problem eg: "having your child tie your shoelaces gives them a sense of purpose."
Whether it be How-Tos, FAQs, recipes, or DIY videos, creating high-quality solution-focused content is a big investment, but it always leads to a high ROI.
Informational search content is so effective because it:
+ answers the "why" and provides contextual information
+ explains how to solve problems and achieve goals
+ includes examples that bring ideas to life
+ unique insights that make all the difference
Every time we put ourselves in the shoes of someone with a problem, and solved it for them, we had a product that got us found in the SERPs, perhaps got us clicks, and maybe made us money.
If the search machines are answering the questions, then where do we fit in? I say we don't throw good money after bad. Instead, let's focus on Local Search and Social Media.
Everything we previously talked about doing to be found in the SERPs can be used to be found locally and talked about on Social Media.
4 reasons why we should focus on Local SEO and Social Media
local SEO solves local problems – local customers become our loyal customers
social media is filled with problems – we can solve them face to face
off-page SEO (including social media) is a larger pool than our on-page SEO results and is indexed by search machines
it's better to be a big fish in a small pond (and other related sayings)
Navigational Search: How to be Found Locally
It's important that you satisfy people's search intention as best as possible. For example, for navigation-oriented search queries such as "Amazon shoes", where the user expects a category page with a selection of shoes, no product page should appear higher up in the Google search results.
Navigational keywords are used to direct the user to a specific subpage of a website via the search. Because the user uses the search engine to navigate in this case, search queries of this type are called navigation-oriented. Navigation-oriented search queries often contain complete or partial URLs.
Just like brand keywords, navigational keywords are responsible for brand traffic. Search queries such as "Sport Sheck Nike shoes" are convenient. Instead of navigating to the desired subsection or category via the website navigation of the respective website, just search for a string.
Navigational keywords are generally characterised in user behaviour by the fact that there is only one correct website and therefore usually only one click in the SERPs.
So get your local business connected to those brands people are looking for. Stop thinking of brands as products you sell. Brands are what people buy.
Transactional Search: Focus on Shopping
If you're searching for a brand name, you already have the name. People know brands, and finding them is usually the least of our problems – they are all around us. The purpose of SEO is to get in front of people who haven't heard of us.
Google Ads aren't really SEO either. Not in the organic sense. An advertisement is by definition Outbound Marketing. However, it's good to combine Google Ads with Organic SEO for keyword discovery, and if you are a local, small business.
I've seen small business clients be very successful with Google Ads, especially when they are in a crowded market. Get into them.
"Google ads are always useful if you have a relevant offer and are not one of the thousands out there. This is mostly the case for any local business. For small businesses, google offers additional opportunities like measuring store visits based on your ads. Regarding the cost, while it's true that the more you spend, the better the results are, this is simply the validity of statistics. Google Search is still the gold standard for learning in real-time, and Google Ads is a great way to get on board."

Joerg Geissler, Google Ads Partner since 1993.
Commercial Search: Upping Our Comparative Game
Everyone does it. Price check, product reviews. We compare products in the store too. We use Google & co. to research, ask our friends, and check out Yelp and Amazon reviews. "Which laptop is the best? Which SEO tactic is most helpful?"
When we do this we have a transactional intent, but we need a little more time – and persuasion. These search intentions are called commercial search intentions.
If we're to be found on search engines, we need to optimise our product pages for commercially oriented search terms. For example, if you sell supplements for animals, you can optimise a product page (category) as a landing page for the search term "buy cat supplement feed".
We'd probably have a few blog articles about cat nutrition, older cats, and which are the best products too. We could optimise are articles for the search term "how do I know my cat needs supplements" and target it to people with informational intent. This method increases the chance of achieving a better ranking with your content.
How do we spin this to our advantage locally or via social media? If you said "use local terms", "ask people questions about their cats on Facebook", and "add cat videos", you'd be right. We need to think outside the search machine box.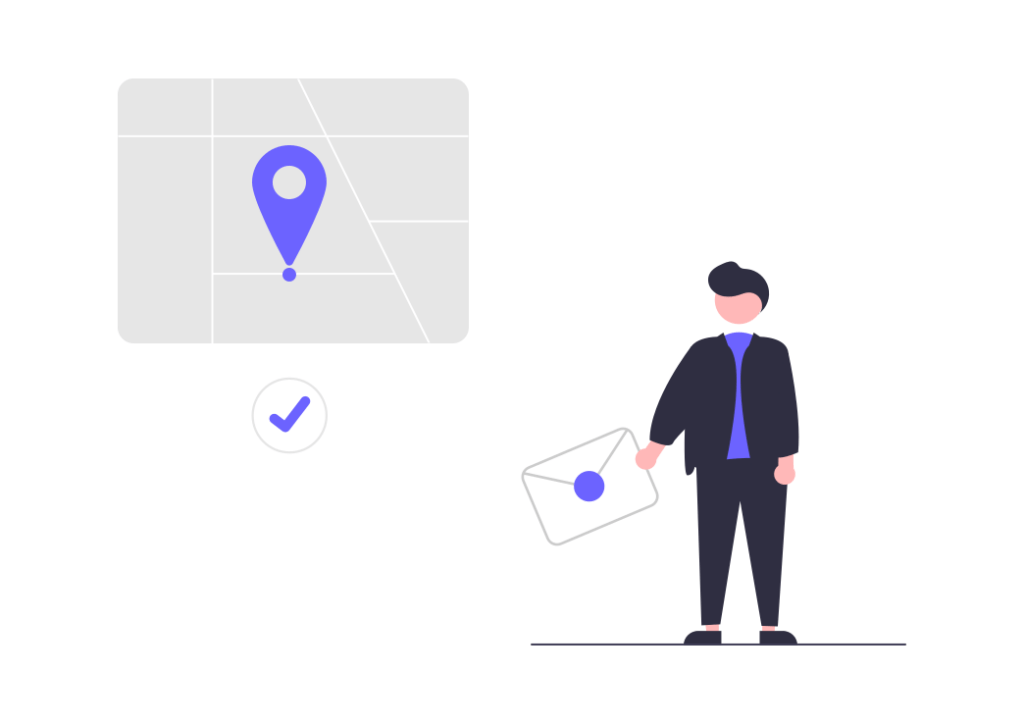 All Our Search Intents Together: How to Nail Your Local SEO
Let's imagine for a moment that we have a local Home Service business. We rely heavily on lead generation to attract potential customers and promote our services. Lead generation can be done through various methods, including advertising, social media, or content marketing.
However, the largest sources of leads come via searches using Google's local pack map. No need to type "carpenters near me" or "local mobile hairdressers" either. If you're searching on your mobile device, then you only need to search "mobile vet" to get the results closest to you.
Try it. Google "air conditioning repair Boise Idaho" Ouch! More than 7 million results. Of course, you'll see 3 in the local pack map, but there are plenty more and you'll probably start your phone calls there.
Google ranks local businesses based on three essential factors:
+ Relevance – how well the business matches the search (Optimized Website Content)
+ Distance – how far the company is from the location of the search (Google Business Profile)
+ Prominence – how well the business is known and talked about online (Reviews, Social Media)
Here's a Great Local SEO Strategy
Do you know the name of a specific home service company before you search? Probably not. If you did, you would call them or search for their company name.
When people look for home services, they want the solution — not the product. This is an opportunity for home services companies to convert either first-time or undecided searchers with the best website and SEO results possible.
Does your business have custom landing pages with lead capture forms? Pair that with a custom thank you page with a video from your team. Home services are personal. Make the connection between a customer and your company.
"To improve your business's local ranking, use Google Business Profile to claim and update your business information. Google uses business information to help surface relevant local search results across Google, such as in Google Maps and Search."

Google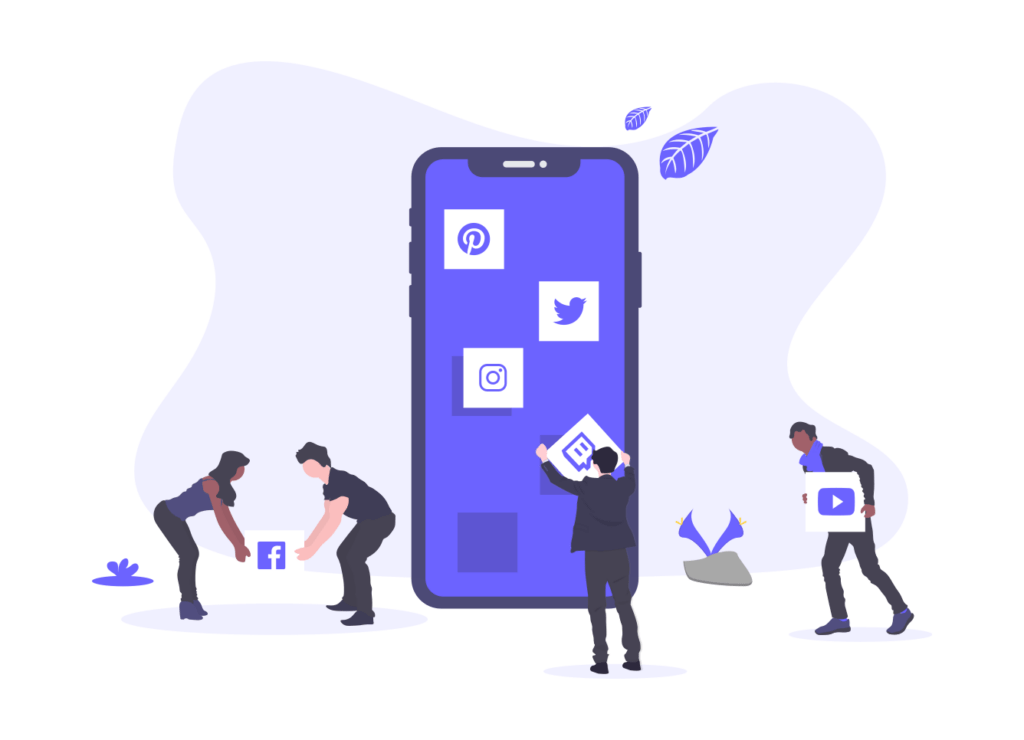 Getting Found Outside of the Search Machines: Adding Social Media to Your SEO Strategy
Content May Be King but Platforms Actually Rule
People not only interact with your business on social media but also talk with others about their experiences. They can be your best advertisement. Or worst. That's up to your service.
If you want to be found by potential customers, you cannot afford to ignore social media. Don't worry – social media is so much more than Facebook's snarky memes or Twitter's Elon Musk.
Besides the SEO benefit of social, these platforms are great places to generate leads. So, publish your content on the right social media platforms. To do this, you need to know which platforms your target audience uses most and at what time.
Let's go back to our Home Services example. For home services, Facebook Pages are hard to beat. Especially since a Facebook Page can join a local group, can boost posts to advertise (with the ability to click a link on Facebook & Instagram), and the ability to interact with other businesses.
Home services can increase their findability online by using Twitter too. Don't forget that people who use Twitter have a higher income level and are more educated than the average social media user.
What Do you Think?
I asked in a Twitter Poll, and Social Media seemed to be of the most interest to those who answered.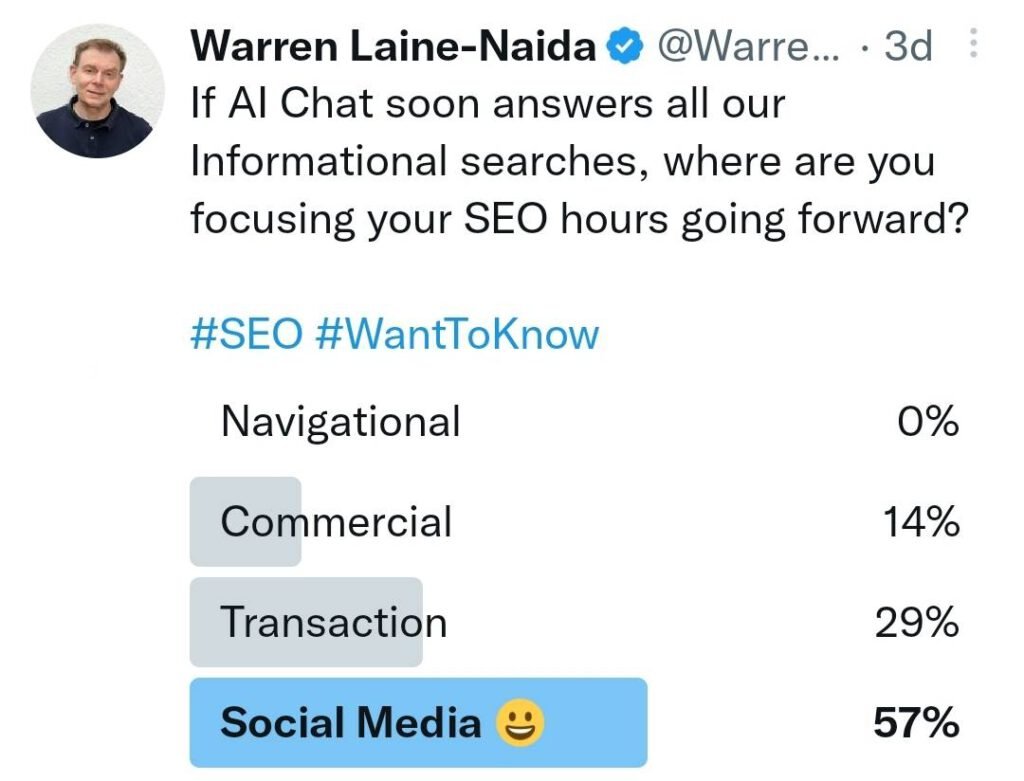 Want to Know More About SEO and AI?
You can drop me a line, or ask ChatGPT. https://chat.openai.com/ ChatGPT and the search engines may be faster, but I will ask you questions about your goals. That's probably the biggest difference between AI and humans. People will give you specific answers to your problem.
With thanks to Andy Kelly for the image https://unsplash.com/@askkell, and to https://undraw.co/illustrations for the great illustrations!